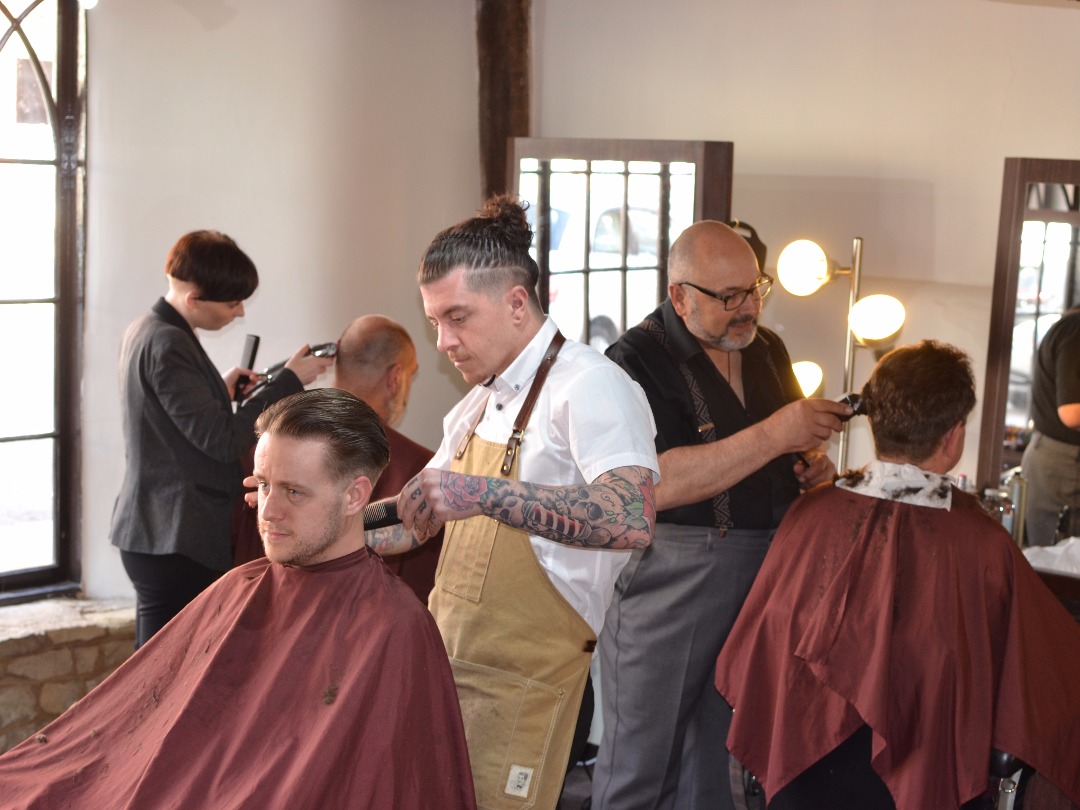 14 Easy Ways to Get Standout Hair
by Aaron
The one-minute trick that will make your hair stand out
Tired of the same old hairdo? In less than one minute, you can dramatically change the way your hair looks, and receive plenty of compliments.
Just adjust your part.
Why your part matters
The part of your hair is a critical element of your style. Be honest — you probably don't play with your part very often.
This is because most of us have hair that is trained to fall in one direction or the other.
Although we are frequently tempted to cut, colour, curl or braid our locks, many of us forget to experiment with the part of our hair.
This habit can be a mistake. By parting hair strands in the same way on a regular basis, you risk falling into a style rut or neglecting to find the look that is most flattering to you.
So go ahead — dare to part differently.
Switch it up
The easiest way to break out of a hair rut is to try parting the hair on the opposite side than usual.
This will not just draw the eye to a different part of the face, but it can also bring more volume to the hair.
Sometimes, this simple switch is all it takes to make a big difference.
Go dramatic
If you're looking for even more drama, try parting your hair deeply near your ear.
By adopting a dramatic side part, you will project a daring image that works well for formal events and special occasions.
If needed, use a few hairpins or a bit of gel or pomade to ensure that the hair stays in place. Check yourself out in a mirror to make sure it doesn't slip out from the restraints.
Down the middle
Depending on your face shape, this can be a very flattering part. Be sure to use a mirror to achieve a perfectly symmetrical look.
You can let your hair tumble downward or pull it back into a ponytail for an effortless hairstyle.
New life for your hair
You don't need to invest in a haircut, colour, or style session to give your hair new life. Don't be afraid to experiment, and play with side and centre parts.
Remember, the best hairstyles are fun to do and to wear.
---